Post Covid Brand Strategy: Discover the latest insights and emerging best practices across the brand and retail industry, from e-commerce and digitalisation to low touch strategic sourcing and creative social distancing implementations.
This quarter saw us return to our regular publishing schedule after a Covid-19 induced break. Our contributors have since focused on sharing their insights on emerging best practices for the 'new normal' in a post Covid-19 brand industry.
What Post Covid brand strategies are emerging? How can we implement social distancing measures in innovative and creative ways? What's the biggest post Covid-19 retail trend in China? What can you do to counteract declining footfall with digital processes? How will we organise strategic sourcing and how does Covid-19 impact the countries we source from? Explore our curated selection of recent articles to find out!
Social distancing measures make profitability an even bigger challenge. These post covid brand strategy examples show they can go hand in hand with creativity and innovation.
By Heike Blank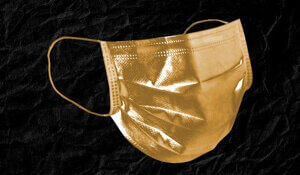 Learn how digital processes can help retailers cope with the effects of Covid-19 on footfall.
By Christoph Berendes
Live streaming e-commerce is the hottest post-Covid retail trend in China. Influencer and CEO hosts attract a young audience. By Yoon Wai Leong
Learn how the pandemic pushes the fashion industry towards low touch sourcing practices.
By Agustin Caprile
The situation may be grim across the brand industry, Covid-19 saw to that. But we can also observe new best practices emerging!
By Guido Schild
Enjoy our selection of post covid brand strategy best practices and find some inspiration along the way.
The safest way to never miss out on our upcoming articles about brand strategy, brand analysis, best practice case studies or digitalisation is subscribing to the Brand Growth Inspiration blog. We're more than happy to deliver our weekly dose of inspiration straight to your inbox every week. [do_widget id=email-subscribers-form-5]