Social proof is the best kind of proof: 2018 brought us a 102% increase in readers and landed 81% of our posts in Google's top 3.
Can there be any better confirmation that we are on track with our posts on brand and retail growth? We thank you for your support throughout 2018 and hope your year was as good as ours!
Considering  that WordPress alone reports 2,5 million new posts every  single day, and that the growth of our blog is solely based on word of mouth, we are very grateful for your growing interest. In fact, our blogging trajectory has a lot in common with social media: the gold rush is over and these days only quality content, a loyal following and reader support bring true growth.
Our 2018 was rewarding and we think it is generally a great time, for blogs, brands and retailers alike: only offers with a unique selling proposition and high quality can prevail, but those can do great.
Highlights Brand and Retail Growth
In our second year, we grew users by 100+ %, most of our visitors now reach us from the USA, and November brought us a new all-time high. We're happy to see that you enjoy the blog and its content old and new.
Our most popular blog categories in 2018 were: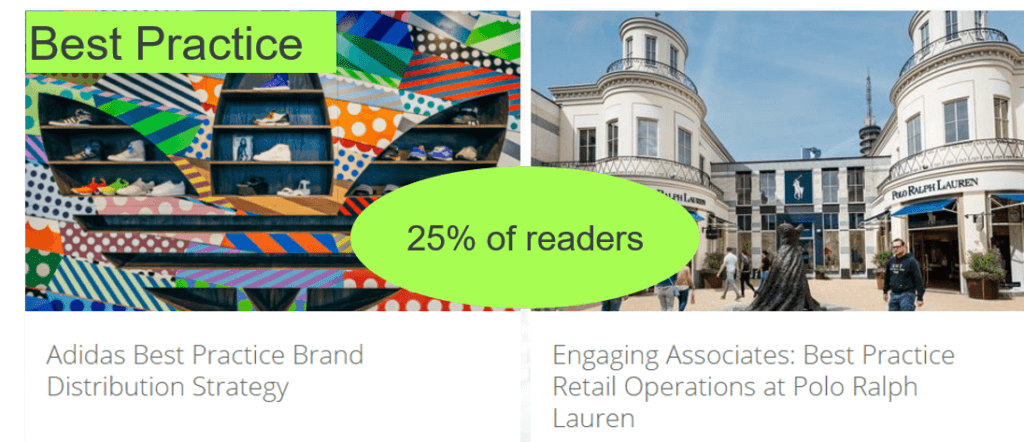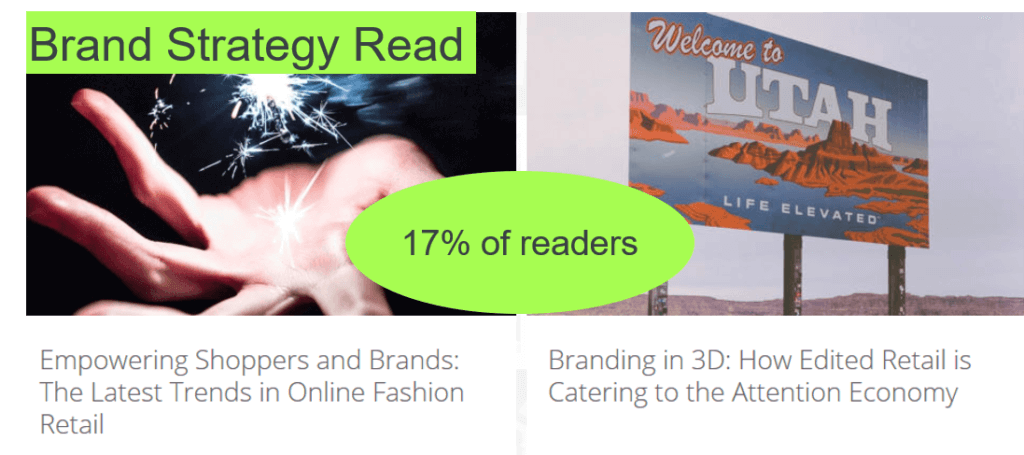 Whether widely popular or a niche topic, we owe it to our authors, word of mouth and online sharing of readers and to solid SEO. Taken together, this places 83% of our articles in Google's top 5, and that's a solid foundation and great motivation for other authors to contribute their stories in 2019. What we enjoy even more than our growing popularity is the growing number of guest authors and the quality of their articles. And our readers prove us right, as around a fifth of you return regularly.
Change in Curators
But as times continue to change, so do the priorities of our curators. With great regret we see Alexander, Heike, and Isabell leave the curatorial team. We hold much gratitude for their engagement, creativity, and endurance in building the blog and its content. The good news is, that we will stay connected and welcome them back as future guest authors!
At the same time, we are happy to announce that, with Max Gellert and Christoph Berendes, two of our excellent authors and experienced managers are joining the team as brand-new curators. They not only have a strong background in brand wholesale and retail, but also spent recent years designing and managing online distribution, which is reflected in their latest articles. In case you may have missed out on Christoph's 'shoplifting' experience at Amazon Go or Max' strategic advice for performance on the last mile, catch up with their work now. Both articles made it onto our 2018 list of reader favourites!
We warmly welcome Max and Christoph and look forward to their qualitative influence on Brand Growth Inspiration. Stay tuned in 2019 and feel free to share your comments and suggestions with us. We'd love it if you told your friends and colleagues about the blog and hope to see you and us thriving in 2019 and beyond.
The Editors