Is there a need for a thorough recap of 2020? Let's keep it short: Economically, it's been a year for the dumpster; a year we will never forget.
But maybe that is the good thing about the year?
That we all turn 2020 learnings into a truly life- and business-changing experience.
Because, if you look on the bright side of things, 2020 has taught us many. It cleared up many doubts in brand distribution. Doubts on what should or should not be the future of brand distribution.
Our 2020 learnings
If you can't see it yet, here is what we think you should take from your list of strategic questions; learnings and inspiration we shared in 2020.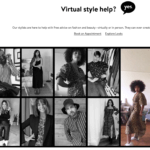 Omni-channel is Brand Life-Saving
We always believed digital is not the store's enemy, but a business-enhancing feature. 2020 proved, staying open for "click and collect" was for many retailers as life-saving as takeaway for restaurants.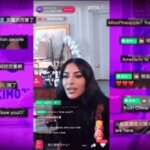 Digital-savvy Personnel pays
Whether the task was working away from home or organizing multinational teams virtually, a previously progressive organizations towards digitalization had many advantages to manage 2020. Many wonderful digital features (i.e. shopping by appointment) had their breakthrough. But above all, we enjoyed seeing that strong customer relationships can be built digital 121 as with great store experiences.
Brand retail is not over
Countries that left the lockdown rollercoaster demonstrated that there is a thriving post covid retail. Shrinking operations was an essential for many brands and retailers in 2020, but it won't create new great consumer experiences. So, what best practices do enriche new retail experiences?
Markets are never Offline
Local markets may be closed at times, but digital marketplaces never close. And they provide huge growth potentials, even to the smallest brand or retailer. Wherever you are based, they are at your doorstep. You just have to make it happen.
Sourcing doesn't need traveling
How many sourcing managers previously believed supply chains don't work without them flying to manage suppliers? We won't know for 2019, but we are pretty sure that belief is now a thing of the past. Sourcing management can be organized low touch and – thanks to Greta – we are very confident it very much will stay that way.
For us it seems the many mental roadblocks have been moved. And maybe 2020 is, above all, a year that taught us new qualitative priorities. We shared much more with you in 2020, and hopefully you didn't miss it.
Don't lockdown thinking yet on the future of brand recovery. Take time before the year's end to find your strategic priorities in 2021. And make sure you subscribe for more inspiration, because we start 2021 with executive talks on the strategies and best practices that create the future in brand distribution.
Inspiration for 2021
We returned from the first lookdown in May with "Everything will be alright in branding and retail". And it seems, we lately won prominent support from Stanford on our hypothesis.
But before we get to Stanford, let us close 2020 and with all authors of Brand Growth Inspiration wishing you truly relaxing year end holidays. May your pause be free of any health and business concerns, for more than just a few days. May you return to organize the most beautiful business and brand recovery, and have many more new great learnings in 2021.
To leave you with a last inspiration on the things to come, allow us to quote Stanford Professor Niall Ferguson in a recent interview: "In terms of domestic consumption, 2021 will become a gigantic shopping spree." The pity is Naill is only a professor in history, an expert in looking back. But he uses some strong historic data to make a case for his hypothesis. So, let's hope we learn in 2021 that historians make the more reliable economic forecaster.
To 2021 and your beautiful future in brand distribution.
The Creative Minds behind Brand Growth Inspiration