To conclude the first quarter of 2018, we celebrate +20% visits from +30% readers around the world, and warmly welcome our newest subscribers.
If you are like us, you may not always have found as much quality reading time as you'd like. Here's your chance to catch up! We've curated six recent reader favourites, inspiration guaranteed:
How worried should brands be about the large platforms that dominate digital distribution? By Thomas Schwartz-Dreyfus
A deep dive into the challenges and opportunities behind VF's acquisition of Icebreaker – for the brand, its new owner, and the consumer. By Heike Blank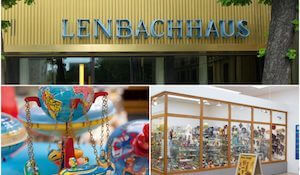 Individual retail becomes an iconic brand worthy of conservation and moves, literally, to a museum. By Alexander von Keyserlingk
Thinking about expanding to Italy? Find out what has been happening in Italy to indicate a revival of the Italian retail market. By Isabell Guidastri
In a recent flurry of shopping centre Merger & Acquisition activity, more bigger groups take hold. By Ken Gunn
………………..
Take a deep dive into how new technologies can help you improve associate engagement across hierarchies and locations. By Guido Schild
FOMO on your brand management reading? Not to worry: [do_widget id=email-subscribers-5]