As the summer holiday season kicks in, we're here to help you get your brand management reading list for all those long flights up to date.
Choose from our curated reader favourites from this past quarter for topics as diverse as the latest trends in edited retail, high and low tech fashion size finders, an update on fashion retail in India, creating memorable store experinces or Adidas' Global Cities strategy. We're sure there's something for everyone.
Learn how to take an editorial approach to stay at the forefront of your consumers' minds. By Gavin Brown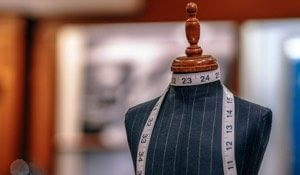 The right size makes for happy shoppers and avoids costly returns. By Heike Blank
.
Thinking of expanding to India? Find out the latest about the Indian fashion retail landscape.  By Arvind Singhal
.

The future of brick & mortar may depend on creating memorable moments. By Christoph Berendes
.
Find out how focusing all strategic energy on global cities is going for Adidas so far. By Guido Schild
………………..
Enjoy some of these favourits, and subscribe to the Brand Growth Inspiration blog to never miss out on adding our weekly dose of inspiration to your brand management reading list. [do_widget id=email-subscribers-5]