Far over 100 lifestyle brands are taken over every year. While a majority of post-merger integrations fail, here's what the successful ones have in common.
As a seasoned experienced retail executives we have been part of my fair share of successful post-merger integrations. In our current roles, we advise family businesses and financial investors on growing their brands, organically or via acquisition. Although the backgrounds of individual companies, the company cultures as well as the strategic reasons for takeovers differed widely, clear patterns emerge for both successful and unsuccessful cases.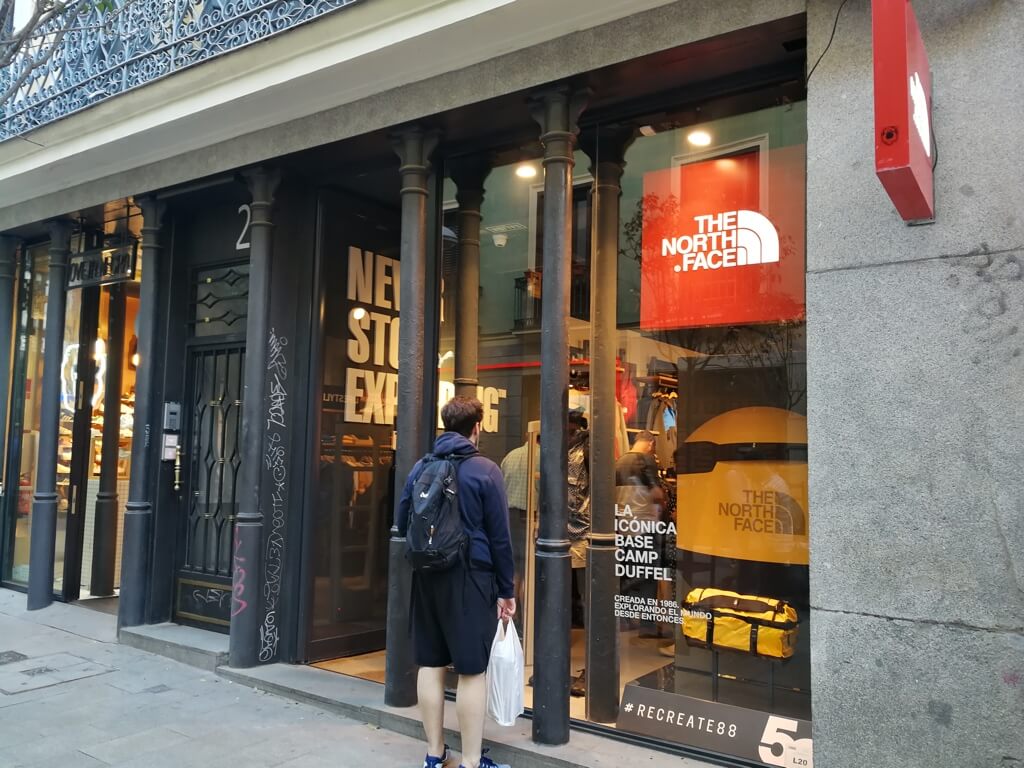 The North Face, here in Madrid, was a best practice post-merger integration into VF's portfolio (Photo: Brand Pilots)
Brand Takeover Models & Outcomes
What do well-known brands Versace, Tommy Hilfiger, Rimowa, Umbro, The North Face, Calvin Klein and Reebok have in common? The all have been taken over, with quite different post-merger integration results.
All these brands have been purchased either by another brand, or by multi-brand groups and experienced PE investors. Lots of experience in growing successful brands to go around. But these brands have also been acquired by companies with different areas of experience. Tommy Hilfiger, The North Face or Calvin Klein, for example, were acquired by groups (VF, PVH) with long-term experience in multi-brand management. Reebok or Umbro, however, were bought by Adidas and Nike – two very strong brands, but not necessarily well-structured for growing multi-brand.
Based on what we know today, PVH's acquisition of Tommy Hilfiger and VF 's acquisition of The North Face were clearly followed by successful post-merger integrations. Timberland (VF) or Calvin Klein (PVH), on the other hand, have not proven to be dynamic growth cases.
For the acquisition of Rimowa (LVMH) as well as for Valentino in Mayhoola's portfolio it is still too early to pass a verdict. LVMH has a long track record of successful brand post-merger integrations, while Mayhoola is a multi-brand group in the making.
Brand Post-Merger Strategies
But multi-brand experience is clearly no guarantee for successful post-merger integration. In fact, disposal of unsuccessful brand investments also takes place quite often. LVMH sold Donna Karen along with a few smaller brands, and VF is divesting Lee and Wrangler.
Early divestment, where necessary, is one of the key differentiators between multi-brand groups and single brand owners. Multibrand owners see brand acquisition as an investment that is expected to deliver growth or, if it fails to do so, gets disposed and replaced by a new investment. Buying and selling brands is their core business model.
Monobrand owners present a different picture. An acquisition is often meant to close strategic gaps of the core brand, for example a lack of organic growth, or wanting to reach specific markets faster. These are precisely the reasons why Adidas bought Reebok (2005) and Nike bought Umbro (2008). Both acquisitions turned out to be unsuccessful brand post-merger integrations. While Nike accepted its lessons and sold Umbro in 2012, Adidas is still struggling to turn Reebok into success story.
Post-Merger Integration Success Factors
For those looking to harm a new acquisition, there are several pretty good ways to go about it. For instance, the ambition to finance a deal with synergies is a direct road to disaster. If you add in short-sighted margin increases and cost-cutting, you're doing everything but develop the brand you've just spent a lot of money on.
Don't get me wrong – prudent cost savings are fine, there might be a chance to grow margins, and wanted synergies can be a great way to leapfrog development stages. But never do so just to finance the deal. Failure usually comes from forgetting about the importance of target groups and products, and from greed winning over brains.
A few clear patterns emerge, both from the successful and unsuccessful cases. We've identified the following four success factors for successful brand post-merger integration:
Keep and safeguarding the identity and DNA of the purchased brand. Focus on brand image and target group as well as the development of both is essential.
Use best practice and learn from one another, but on a pull basis. Let the new brand pick and choose rather than pushing your ways onto it.
Trust your reasoning for buying the brand. You have paid a lot of money for a good reason, and that's worth keeping in mind and sticking with.
Invest in growth rather than synergies. And for that matter, it's never wrong to hold on to the basics: strategy, clarity, focus and consistency always remain good guidance.
---
About the Authors:
Norbert Steinke is a true retail addict. Over his career he has touched on a wide range of product categories, worked for family businesses as well as for investors, from the shop floor all the way to executive management. Today Norbert is a consultant and advisor to investors and CEOs in the retail industry. Read his posts here or connect with him on LinkedIn.
Guido Schild was a banker and controller before he became a consultant in brand growth & retail strategies and worked on 20+ investment due diligence and post-merger integrations. Today he coaches startups. Read more of his work here or connect with him on  LinkedIn.