Explore how the retail sector in India has evolved over the decades and discover what's in store for the now emerging version 4.0 of Indian retail: global investment, retail ecosystems and a highly competitive consumer landscape.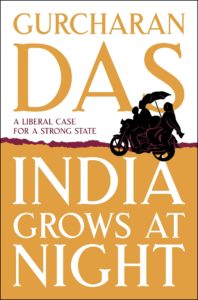 Gurcharan Das, an eminent Indian thinker, author, and management guru published a book a few years ago titled 'India Grows at Night', that is, when the government sleeps. The story of India's retail sector is one very apt example of this phenomenon. The Indian government continues (as it has over the last 20 years) to tie itself in knots trying to understand what the retail sector is all about. It keeps coming out with policies and press notes relating to this sector that are ever more complicated and impractical than the previous ones. Meanwhile, retail in India is now entering its very own version 4.0. And this could potentially be the most transformational version yet, compared with the first three. Let's take a closer look at the evolution of the Indian retail sector.
Retail India 1.0: The Beginnings
Version 1.0 was when Shoppers Stop opened India's first modern department store in 1991 in Mumbai. The 1990s saw the founding and emergence of several other retail chains that included Pantaloons, Foodworld (part of RPG Group), Subhiksha, and Westside (Trent). Of these early pioneers, the founder of Pantaloons (now a part of Aditya Birla Retail) carried on to build what is now known as the Future Group, India's second largest brick & mortar retail business (after Reliance Retail). Shoppers Stop & Westside have also continued to expand, though perhaps both could do a little better by way of growth and scale.
Retail India 2.0: Enter the Big Players
Version 2.0 was in the 2000s with the arrival of global retail giants such as Metro Cash & Carry, Marks & Spencer, and many others. D'Mart also opened its first door in the early 2000s. The big news of that period was the announcement of entry of Reliance into the Indian retail sector in 2005 with an audacious vision and mega investment plans. This entry by Reliance also gave the Indian retail sector a much-needed respectability boost. Until then, large Indian business groups had typically shied away from entering retail. Reliance's announcement led to the arrival of several new entrants that included Aditya Birla Group (through More Supermarkets and Hypermarkets), Bharti Group (in partnership with Walmart), Tata Group (in partnership with UK's Tesco), and Mahindra Group (through a greenfield retail venture named Mom & Me) among others. The French retail giant Carrefour also made an entry in 2010.
Retail India 3.0: E-Commerce
While the Indian government continued to sleep and Indian politicians remained completely blindsided with their obsession to somehow prevent foreign capital to enter the Indian retail sector, Indian retail's Version 3.0 was very much in the making in the 2010s. The seeds were laid in 2007 by two young, ambitious entrepreneurs (Sachin Bansal & Binny Bansal) who founded Flipkart. Expectedly, India's politicians and bureaucrats (and unexpectedly, many of India's modern physical retail leaders) chose to remain ignorant or dismissive of the potential of e-commerce  in general as well as e-retail in particular. While they were sleeping, Flipkart (and subsequently many others) continued to build upon their dream. From the physical retail side, perhaps the three who continued to evolve and grow steadily and strongly were the Future Group, Reliance Retail, and Avenue Supermarkets (D'Mart).
Drivers of Change
There have been two game-changing events in the last 18 months that are now laying the foundation of Version 4.0 of Indian retail. The first was the nearly stealthy public listing of Avenue Supermarkets in March 2017. The company was initially valued upwards of €5 billion and, in no time, touched close to €13 billion in current market capitalization, thus giving a glimpse into the shareholder-value creating potential of a well-run retail business in India.
The second game-changing event was in May 2018 when Walmart announced its majority-stake investment in Flipkart. It valued the business at nearly €18 billion, showing the confidence and optimism of international retail giants and investors in the potential of India's consumption story and thus in India's retail opportunity. This announcement woke up the government of India, which did what it does best: set up a 'task force' to look into a suitable e-commerce policy for India. Unsurprisingly, the first draft of this proposed policy was riddled with confusion and impracticalities. Anew version is now being deliberated and will hopefully yield a more pragmatic result.
What's New in Retail India 4.0?
What will make Indian Retail in version 4.0 fundamentally different than the previous versions is the sheer scale of global capital investment still coming into India despite the government's official no/restricted FDI policy. Giants such as Walmart, Amazon, Alibaba, Tencent, and Softbank are prepared to commit billions of euros to stay in the race and try for the pole position. Homegrown physical retail giants also have the choice to raise global capital through strategic partnerships such as Shoppers Stop (giving a 5% stake to Amazon) or completely exit (such as the recent one by Aditya Birla group from its More retail business). Reliance may not need external capital to fund its own retail ambitions, but should it wish to, it can easily raise billions of dollars by a small dilution of its holding.
Overall, India's modern retail sector should see fresh investment (domestic & international) of nearly €50 billion over the next 9-10 years to address the retail market estimated to cross €1.2 Trillion by 2026. Of these, Amazon, Walmart, Reliance, and Alibaba are expected to invest as much as €5 billion each.
The second big difference is the emergence of large retail ecosystems (beyond just so-called omnichannel). Amazon already has one, and Flipkart (under Walmart ownership and guidance) may also morph into a similar enterprise offering a host of services that include insurance, payments, entertainment, education and so on. Reliance is already working on putting various building blocks of an exceptionally audacious (no surprises here) ecosystem that can provide to its hundreds of millions of Jio platform users a wide range of merchandise and services. A few dark horses are also likely to emerge in specific segments such as food & grocery that could include Big Basket (which has so far raised about €700 million from investors that include Alibaba and Bertelsmann), Swiggy (with Naspers as one of the main investors), and even Ola (through Foodpanda, with investors that include Softbank and Temasek).
And the third big difference will be that, unlike in markets such as China, USA, and elsewhere, the competitive intensity for the share of consumers' wallet is expected to be much higher in the next few years. With no apparent limitation of capital and talent, the big retail players are expected to fight hard and that can only be good news for 1.35 billion Indian consumers as well as tens of thousands of startups supporting this emerging version 4.0 retail ecosystem.
---
About the Author:
Arvind is Chairman and Managing Director of Technopak, one of India's leading management consulting firms advising across a wide range of sectors, including retail, fashion, textiles and apparel and education. He has previously contributed a fortnightly column for the Business Standard and a monthly column for the Economic Times. Comment below or get in touch with him via e-mail to discuss the Indian retail market.
Featured graphic provided by www.vecteezy.com.