It seems like everything will change because of Covid-19, but it may not in India – in fact, it could be "business as usual" by the end of 2021. Here, find out about India's retail Post Covid
In a few weeks from now (around 20 January 2021), the world will hit the first anniversary of the emergence of Covid-19 outside China.
Looking back at the early months in the spread of Covid-19 across the world, almost no one could have imagined the scale of this (apparently) manmade catastrophe and its impact on humanity.
Just about every facet of economic, social, and political activity has been impacted in an unimaginable, unprecedented way. The challenges continue to escalate as many parts of the world report the emergence of second and third waves of infections (and deaths). With each subsequent wave much more intense (at least in terms of number of detected infections and hospitalisations). There is, finally, some optimism: the possibility of getting the virus under some control with the emergency approval of vaccines and the likelihood of several more getting approved and ready for mass deployment by June 2021.
Will we experience change in India's retail Post Covid?
During these last 10-11 months, with many confined to their homes for most of the time, it is no surprise that there is an avalanche of reports, white papers, lectures, and even books focusing on the impact of Covid-19 on various aspects of our lives. Most conclude that the world will not be the same "post-COVID-19" (whatever "post-Covid" means – since Covid-19 is not likely to disappear, only there would be some protection against it through a choice of vaccines). The most common phrase used in most of these deliberations and reports is "new normal" implying that whenever the world is able to tame Covid-19 through vaccines and other measures, human activity (economic and social) will not revert to what it was in January 2020 (the "old normal").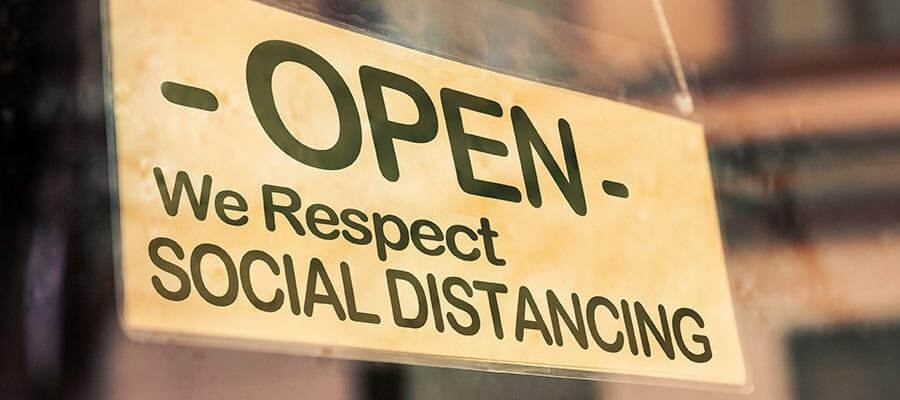 I have a strong contrarian view to this belief. Sometime by the last quarter of 2021, I believe the "old normal" would be the "new normal" albeit with a few noticeable changes. (Or even before, if most of the world is able to successfully carry out a mass vaccination program that provides some immunity to the most vulnerable and then to most people engaged in vital frontline activitie.) As far as India is concerned, it is even more likely.
Let's start by listing out a few major changes and activities currently being undertaken under the dark shadow of Covid-19 that many claim would become the so-called "new normal" – and its likely longevity / permanence specifically from India's perspective, and of they will affect India's retail post Covid.
1. Work From Home (WFH):
Let's start by analysing the nature of "work" in India and what can actually be done from home. About 65% of India's 1.38 billion people (about 250 million households) reside in rural India. As many as 41% of these 1.38 billion are actively engaged in farming, and most of the remaining living in rural India are engaged primarily in myriad micro and small scale industrial and service activities. Hence, it is very likely that for two thirds of the Indian population, there is almost nothing that can be "done from home".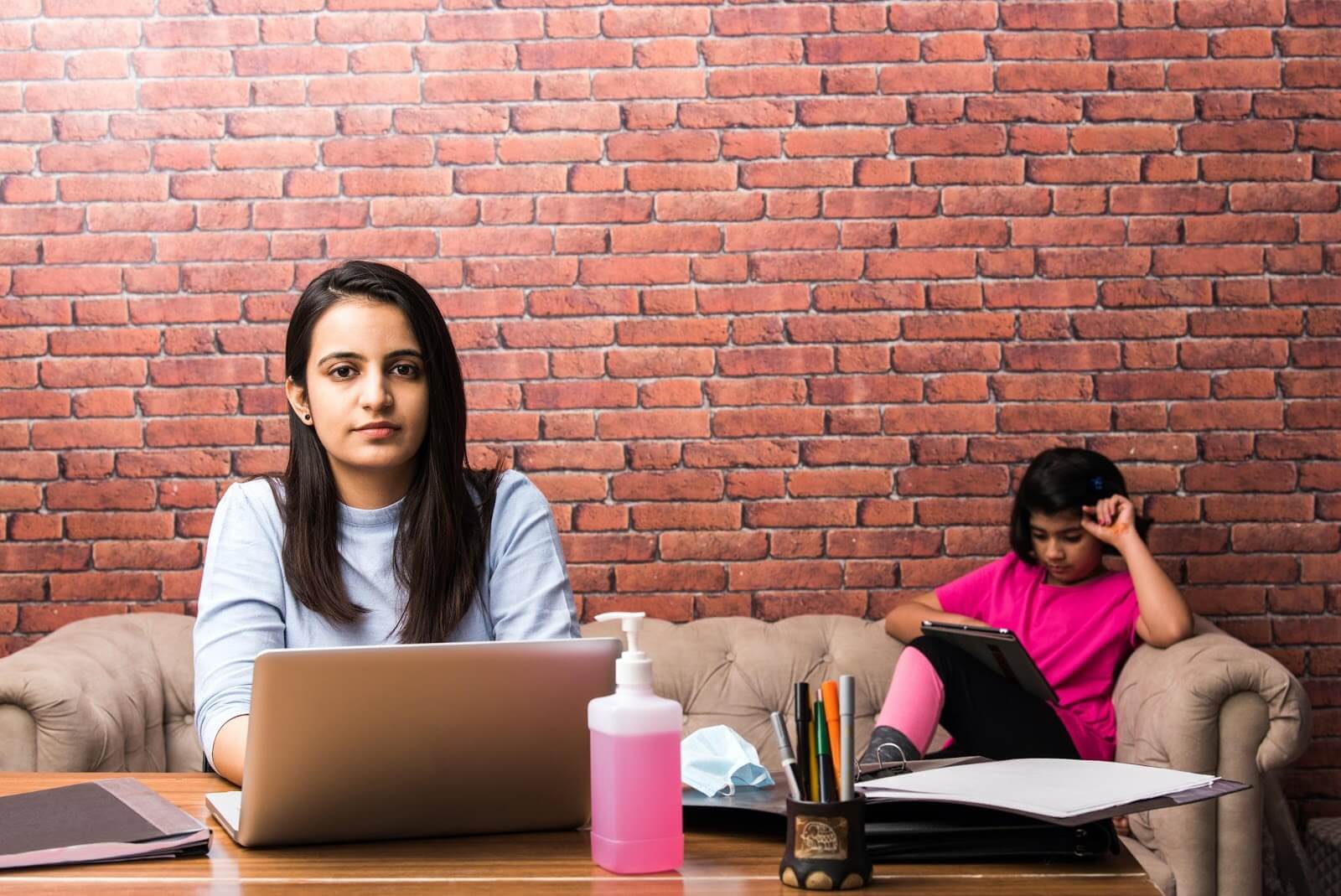 Another way to look at the feasibility of WFH for India is the nature of overall employment. Of the estimated 550 million people in the workforce, less than 10% are in any kind of a formal job (with the remaining engaged in myriad small / self-employed activities). Nearly half of these formal jobs (about 25 million) are with Government (Centre & State) that also include those relating to various essential services and security.
Without further belaboring this point, there are probably no more than 1-2 million jobs that can be productively done from home. Mostly in the information technology / IT enabled services, financial services, and some in the corporate head offices of medium & large private businesses. Hence, once the spectre of Covid-19 recedes (through vaccine, infection generated immunity, a fortuitous mutation of the virus or a combination of all three) sometime by the end of 2021, almost the entire Indian workforce will be fully engaged carrying out their jobs the way they were doing until March 2020 when the Indian government announced its first national lockdown.
2. Decline in local and international travel
Both for work and for leisure (and its attendant impact on multiple sectors including hospitality, airlines, and other modes of travel, etc.).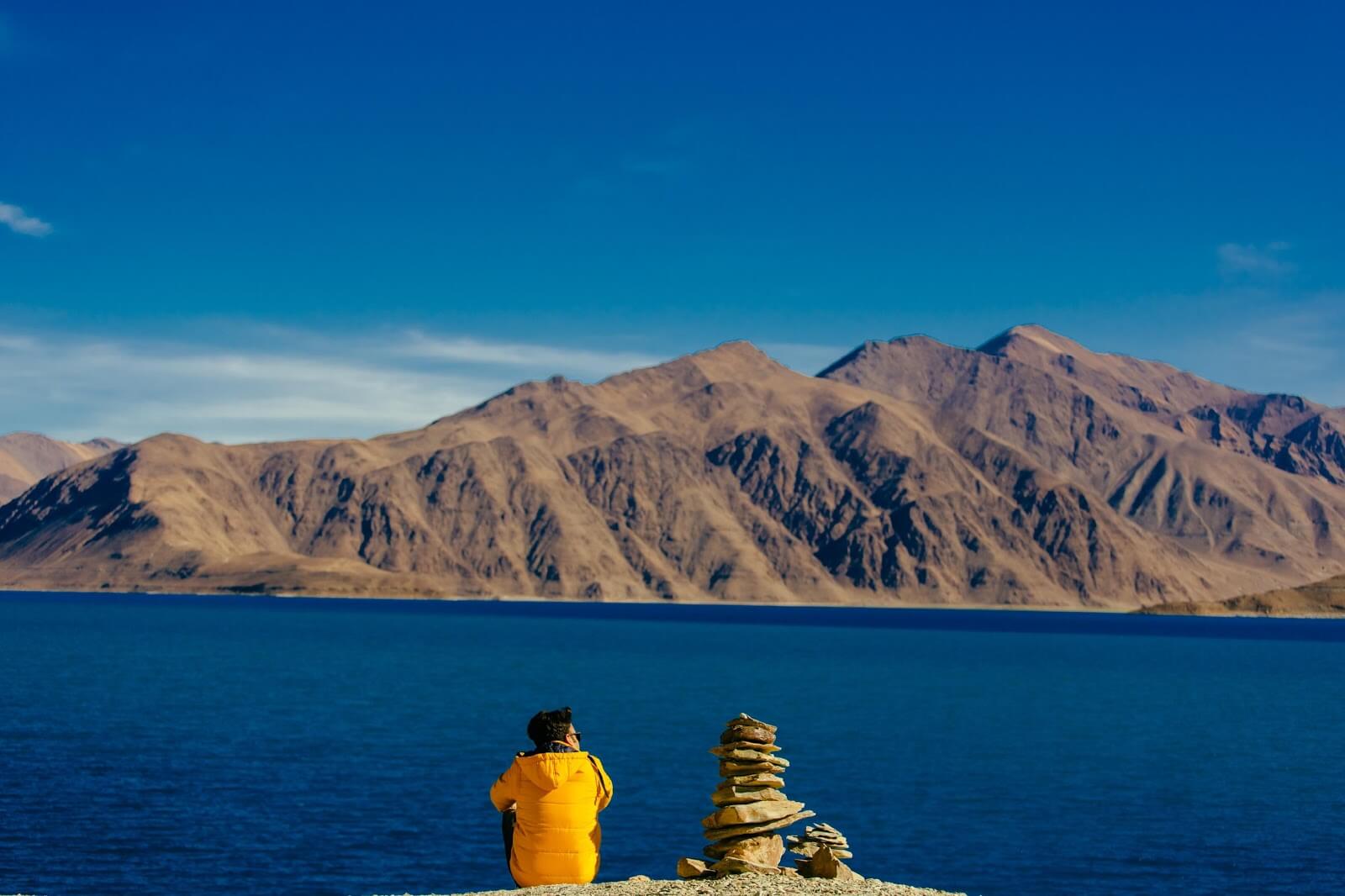 Largely due to low per-capita incomes, there were only about 25 million outbound Indian travellers in 2019. In contrast, the quantum of domestic travel was nearly 70 times i.e. about 1.5 billion domestic individual travel trips. Of the domestic travel, religious and social (marriages, deaths, other family / social occasions) account of the major reasons for the travel to be undertaken, followed by business activity related travel.
There is no reason to believe that once the remaining restrictions on such travel and such mass gatherings are removed, India's domestic and international travel will bounce back very rapidly to pre-Covid levels, and with that, the entire ecosystem supporting the same. Hence, in this sector too, there is little likelihood of emergence of any kind of a "new normal".
Decimation of restaurants, cafes, bars & pubs
As more people choose to stay at home and order-in when they wish to (and therefore, also a meteoric rise in cloud / ghost kitchens, DIY food kits, etc.).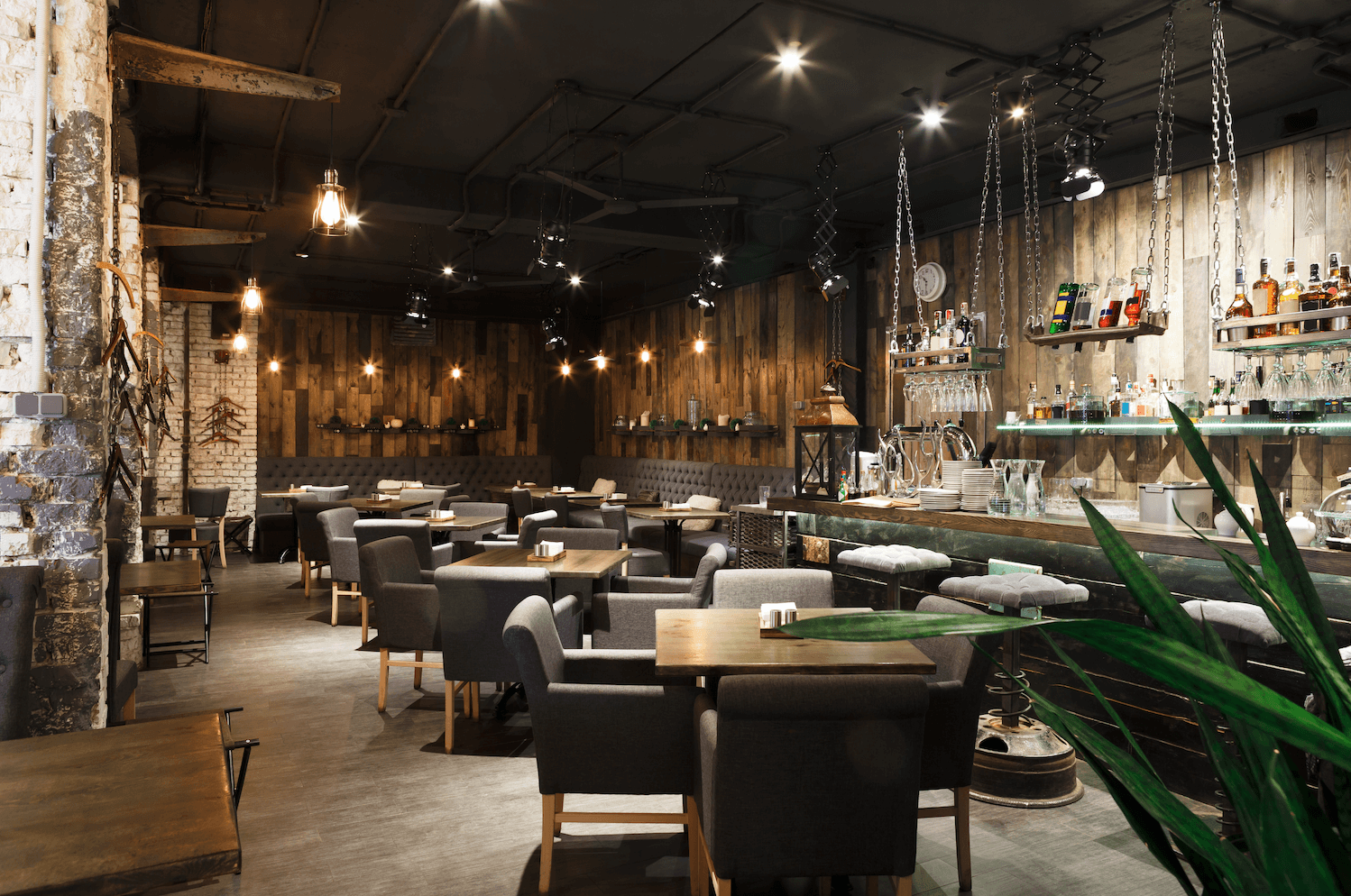 The size of India's food services industry – in value terms – is just about US$ 55 billion even though in its spread and social impact in terms of employment, it is much bigger (with about 8 million directly employed). Most of the industry is accounted for by a wide range of "unorganized" "formats" that include street vendors, kiosks, highway "dhabas" (relatively basic eateries) mostly catering to the needs of relatively lower-income resident and migratory populations. With economic activity in most cities and most large rural habitats nearly back to normal in December 2020 itself, it is very likely that this segment (informal, accounting for nearly 70% of the entire food services sector) will bounce back the quickest with any impact on it entirely due to the contraction in India's economy in the current year and the increased financial impact on lower income population even if the economic indicators may reflect otherwise.
As far as the "organized", relatively modern QSRs, Cafes, Pubs, and other such establishments are concerned, urban India's demographics and lifestyle indicators are such that for every food services establishment that could not survive the Covid-19 period, a new one (and many more new ones) will spring to life by end of 2021. Behaviorally, there is no lasting change expected from relatively better off, relatively more outgoing urban Indian customers once Covid-19 recedes and distancing and other operating restrictions currently in force on account of Covid-19 are removed. With this, the current boom in the food-delivery services and platforms is likely to moderate to the pre-Covid levels. Growth rates of which, by the way, were quite healthy even before Covid-19 on account of many other factors. Likewise, the many Indian start-ups focusing on DIY food kits are likely to find the (already very small) market remaining small and losing any gains it may have made during the Covid-19 period.
4. A dramatic, sustained jump in online shopping
Thereby hastening the demise of the traditional high street and shopping malls for India's retail post Covid. A more structural analysis of what India consumes and from where will give a good insight into the post-Covid retail channel shifts in the country.
Table-1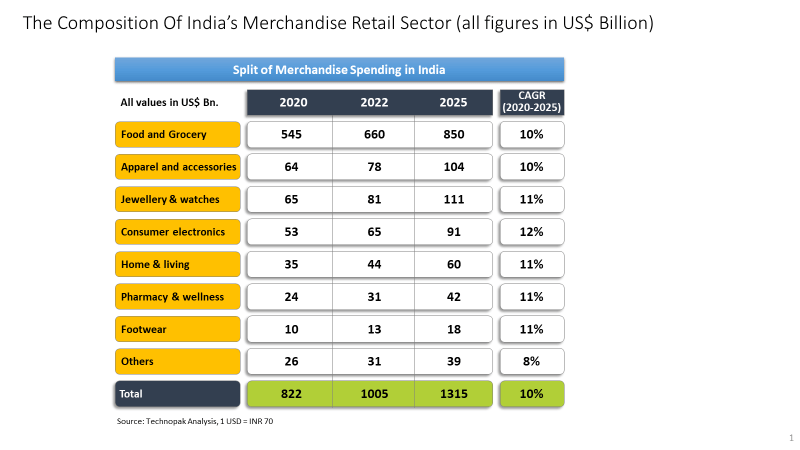 Table – 2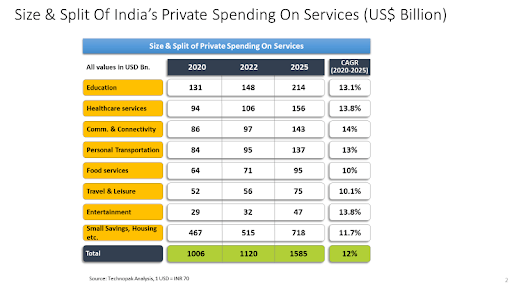 Table-3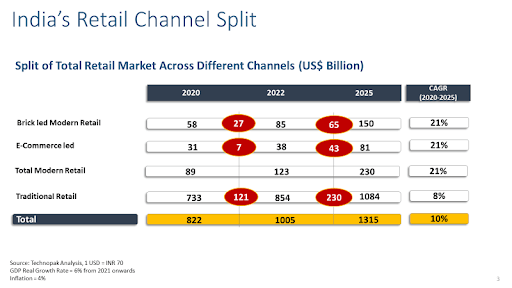 As the above tables clearly indicate (source: Technopak Analysis), the penetration of merchandise e-commerce in India's retail post Covid is still a bit lower than 4%. Of this, more than 65% of the e-commerce activity is accounted for by mobile phones, other digital products, and then to a lower extent, consumer durables and appliances and then fashion (clothing & footwear). The largest quantum of consumer spending (merchandise) in India is in food & grocery (nearly 66%) where the penetration of online (as a share of total spending on food & grocery) is less than 0.5%. Indeed, on account of Covid-19 provoked lockdowns, the entire online commerce market in India has got a big boost.
While these numbers (35%-40%) may appear impressive, the e-commerce share of consumer wallet (and retail channels) will still not cross 5% by the end of 2021 and probably won't cross 10% by end of 2025 or 2026. In absolute terms, the independent "mom & pop" stores will continue to be the most dominant retail in India even through 2035, and any obituary for India's shopping malls and retail high streets is very likely to be completely premature. Indeed, for various reasons, shopping trips are still one of the predominant mode of "leisure & recreation" for most of India's population and hence at least in India, all three retail channels (independents, organized retailers, and online players such as Amazon & Flipkart and others) will see steady growth in absolute terms for decades to come, and this growth is not likely to be altered in any significant way on account of Covid-19.
5. More traction for "direct to consumer" products and services
Thereby putting all types of intermediaries under stress and some in cases, put them out of business.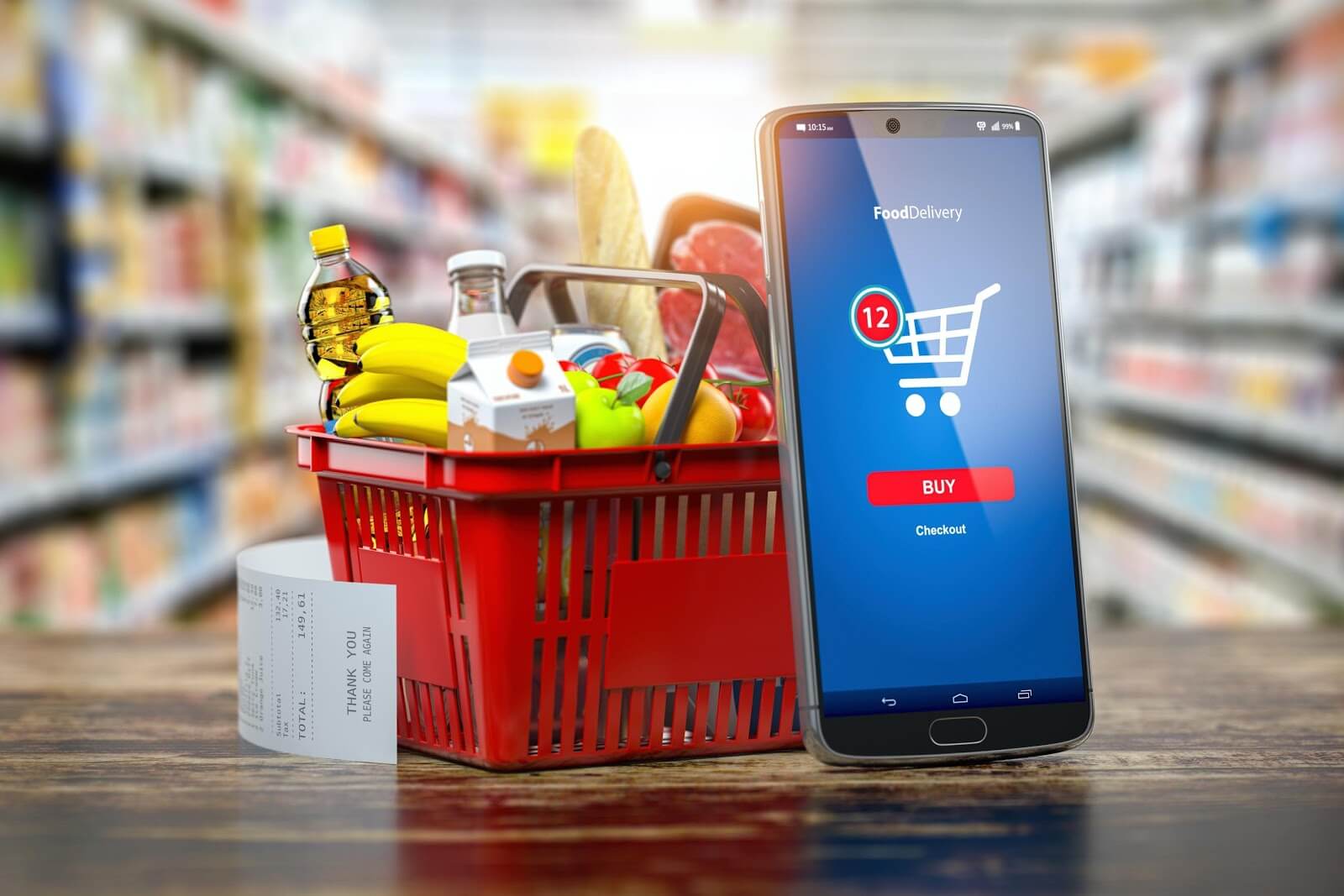 D2C seems to another buzzword that has found incredible traction in various discussions and in media reports and seminars. Large sums of venture capital (globally and in India) is finding its way into startups that have a D2C story to tell. However, if one looks at the share of retail channels as in point 4 above, at least for India, the D2C story is that of a promising way to launch new bootstrapped businesses but once the need for "scale" arises, most "D2C" brands will have no choice but to go through the traditional distribution and retail channels in the country (and especially those that deal with food & non-food FMCG categories). Again, it is difficult to draw a significant positive correlation between the opportunity for D2C brands / business (current and emerging) and momentum created only account of Covid-19.
6. Dramatic rise in "foods and supplements" products and brands having "health / immunity" as the core value proposition
India (like many other countries in the world) has seen an accelerated launch a very vast range of consumer products who core value proposition is around "health / immunity boost". Consumers across the world, probably, and many in India will certainly have legitimate anxiety around their physical wellbeing and hence, a higher disposition towards trying existing or new products that purport to assist in better health and enhanced immunity against disease in general.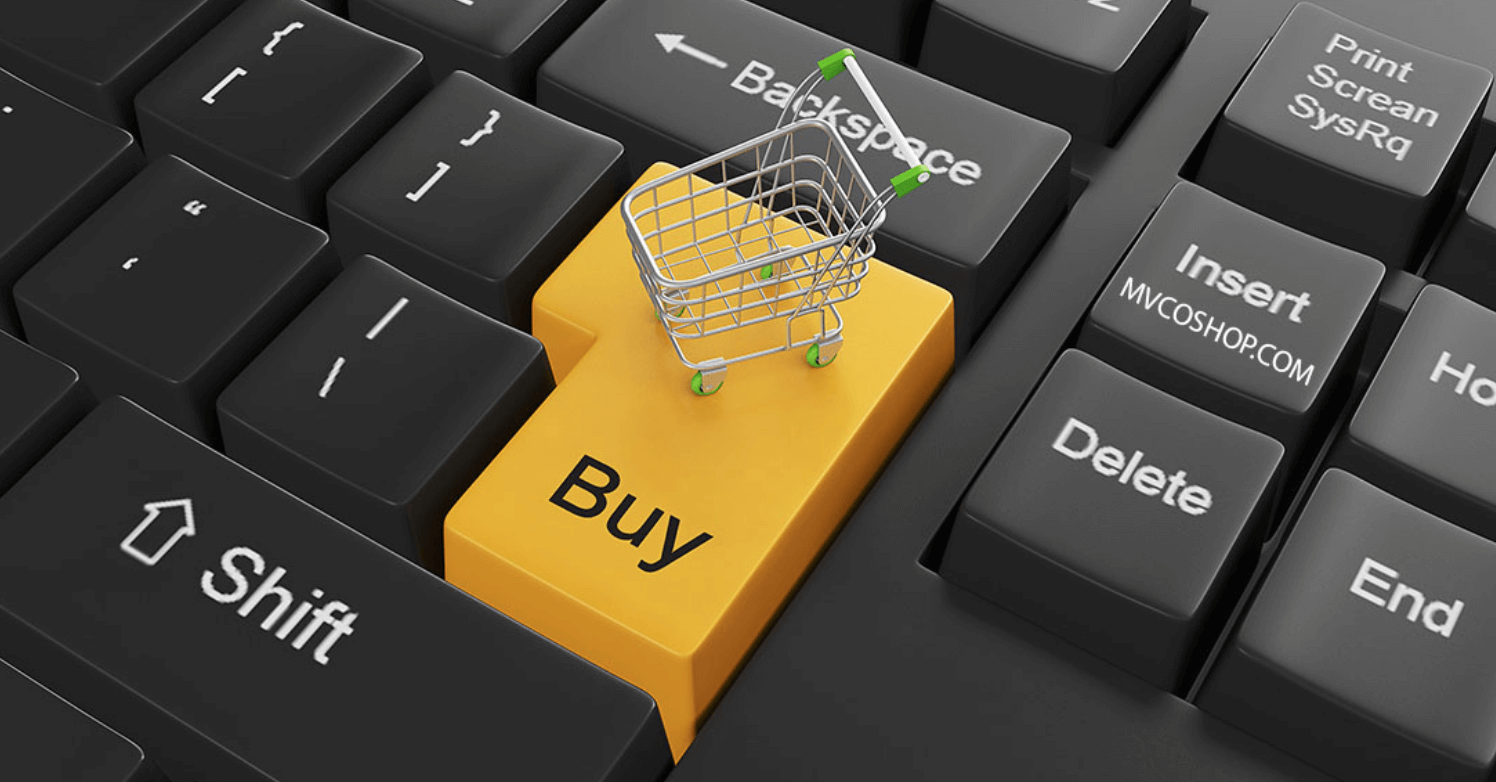 Whether this anxiety will sustain is debatable. Indeed, again, by end of 2021, it is very likely that a very significant part of the global population would have been given some Covid-19 vaccine or another, and thereby, there may not be any further "waves" of Covid-19 infections. There may still be cases of Covid-19 infections but much like other infectious diseases, it is likely that more effective medical protocols to deal with such infections would also be available thereby reducing the currently experienced anxiety levels to much lower ones. Once that happens, it is very likely that consumers' views towards "health and immunity boost" anchored products and supplements may not differ to before the Covid-19 period.
7. Leisure & Entertainment options largely moving indoors, accessed through a smart device
This is one area where I believe, especially for India, that there may indeed be a new normal. For various reasons (including delivery of education through smart phones and tablets across the entire strata of Indian society having school or college going children), India has seen a dramatic increase in penetration of smart devices capable of handling data through 4G telephony networks (predominantly, though a small but significant population also has access to higher speed broadband through fiber and other networks).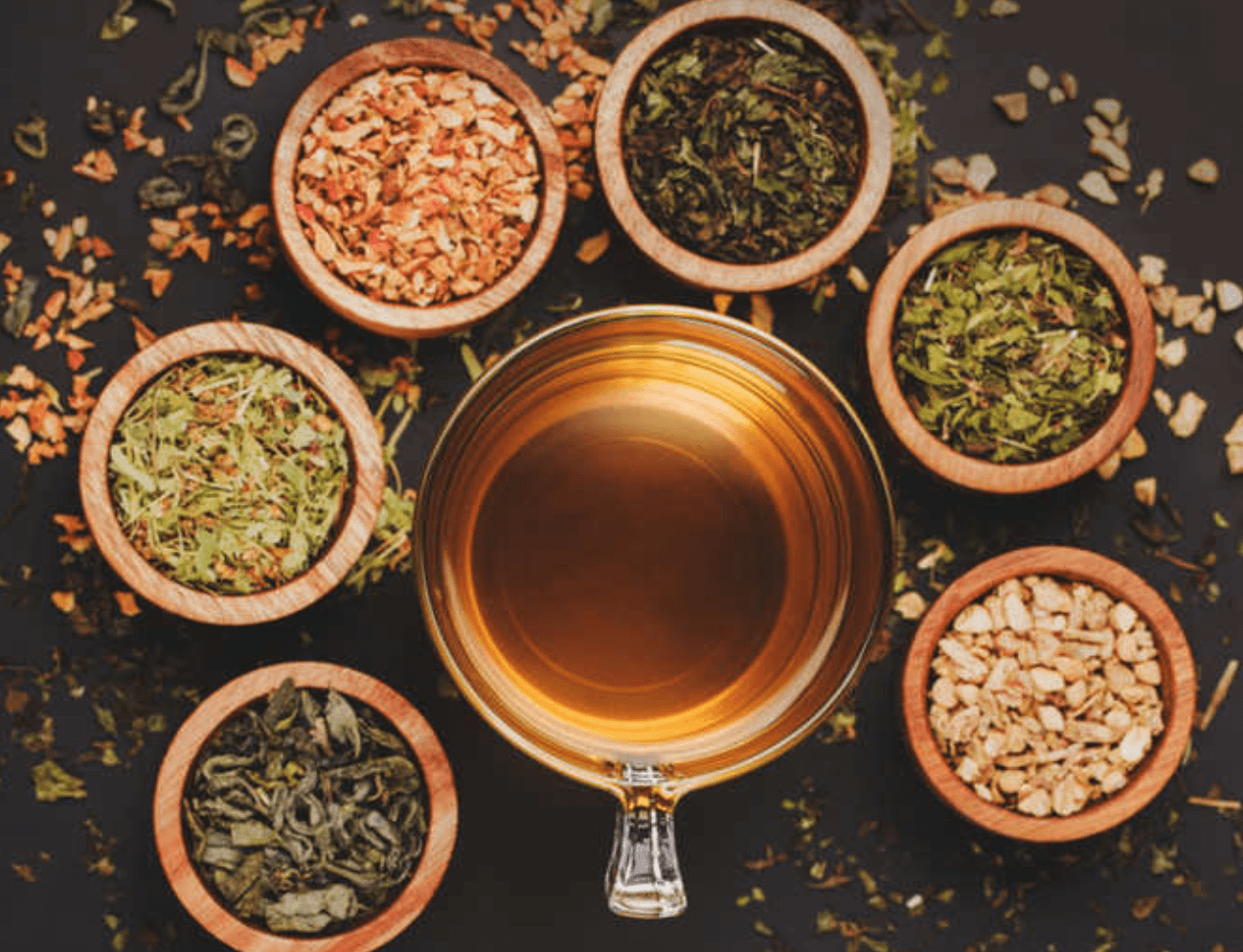 Reliance's Jio has been a frontrunner in increasing the access to 4G to the Indian masses, across the length and breadth of the country, and because of them, other telecom operators have also substantially upped their effort and investment in increasing the penetration of "internet" across the country. With India currently enjoying possibly the cheapest data anywhere in the world, there is big boom in consumption of this data for a variety of services that also include entertainment. This trend is only going to accelerate in the months and years to come, and with a userbase that may potentially be 1 Billion + (of internet access through 4G networks) by end of 2021, India may see a "new normal" when it comes to wide range of consumer services including entertainment, educatioin, financial transactions, and insurance to name a few.
My Takeaway on India's Retail post Covid
Hence, in my view, for India at least, professional and personal lives may revert to the Old Normal of the beginning of 2020 before Covid-19 hit it albeit with a few changes.
One of the newly universalized phrases in our jargon is "co-morbidity". By end of 2021, many businesses (and companies and brands) that already had some pre-Covid existing morbidity (e.g. stretched financial condition, weakening unique selling proposition, poor deployment and indifferent attitude to deployment of technology in every facet of their business activity, management sloth when it comes to changing quickly with changed circumstances etc. just to name a few business related morbidities) may have already "passed away" or be on "ventilator". But like nature, there will be no vacuum – some of the space thus vacated would be taken up by fitter, more agile competitors (who, in the process, will become stronger and more profitable), and some by new entrants and new entrepreneurs.
Yes, India's economy is expected to shrink by about 8% – 9% in the current financial year and to that extent, consumers' incomes are badly impacted. This will have an obvious short-term impact on private consumption (and on public spending by the Government since their own revenues are also impacted). However, as the national GDP and consumers' earnings get restored in the next financial year (2022) to the pre-Covid levels, the "Old Normal" should return.
---
About the Author:
Arvind Singhal is Chairman and Managing Director of Technopak, one of India's leading management consulting firms advising across a wide range of sectors, including retail, fashion, textiles and apparel and education. He has previously contributed regular columns for the Business Standard and the Economic Times. Read more of his work here and connect with him on LinkedIn.