Reaching a realistic assessment of New Zealand's brand distribution potential.
Topshop and Topman have permanently closed shop in New Zealand, is the country still a viable option for brand expansion?
While Australian Topshop stores were at least partially saved, the brand's New Zealand business recently came to a permanent end. This assessment of brand distribution New Zealand shows why Topshop's fate has not made the country an unattractive market for expansion in Oceania.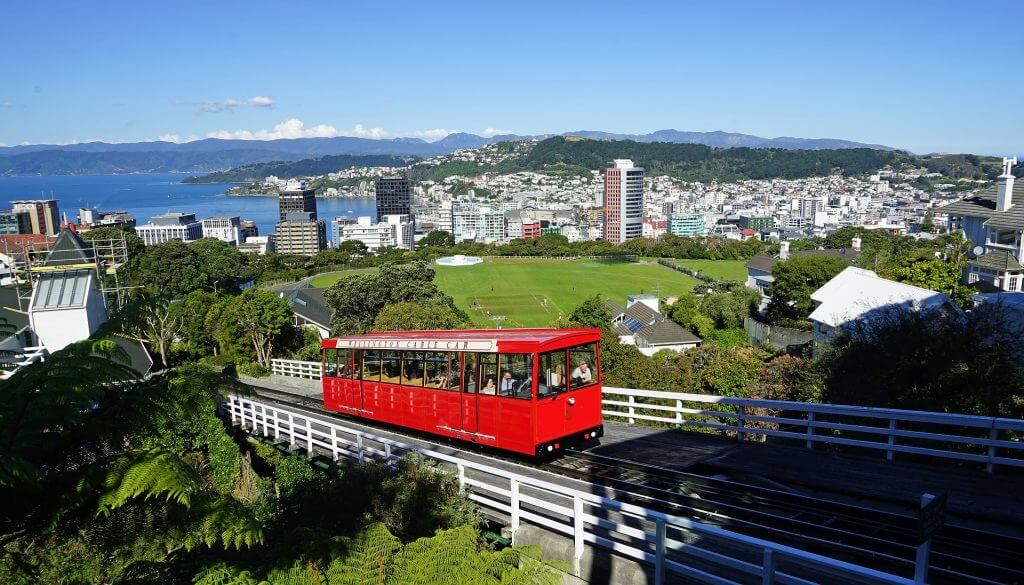 First, that's because it makes intuitive sense to think of Australia and New Zealand as one market. They share a kind of 'natural' connection in terms of efficiency, for example when it comes to sharing the cost of distribution centers, head offices and so on.
Second, New Zealand, although small in size, boasts a strong economy. Retail has experienced a positive performance in 2016, as well as in the first 2 quarters of 2017.
Japanese sneaker company Asics has opened its first store in New Zealand this July – one of nine concept stores worldwide. Less than a month ago, H&M has opened its second store in Christchurch, introducing the 'Home' concept to the New Zealand market. And Japanese fast-fashion giant Uniqlo has already expressed interest in bringing its popular brand to New Zealand after opening thirteen stores in Australia over the past few years.
Attractive Brand Distribution New Zealand
Until 2015, the international brand distribution in New Zealand was decent. 2016 turned out to be the year of new international entrants, with brands like Tiffany & Co, Chanel, H&M and Zara as well as several Aussie newcomers such as David Jones expanding to New Zealand. Especially Wellington and Auckland CBD saw strong demand from global players entering the market.
In a worldwide comparison, New Zealand reaches at least a midfield position in CBRE's 2016 report 'How active are retailers globally'. They rank  44th, which means that 5% of 150 surveyed international retailers and brands have the intention to open standalone stores in New Zealand.
What Does the Retail Landscape in New Zealand  Look Like?
North Island is New Zealand's key retail hub, where the largest proportion of retail sales are generated in the region of Auckland, followed by Wellington and Waikato. The city of Auckland is often used as testing ground for international brands, before expanding to the cities of Christchurch and Wellington. The main retail hub on the South Island is the region of Canterbury.
The New Zealand retail landscape continues to undergo changes with its competitive (international) environment. But it also remains characterized by many local retailers offering little in impulse formats or innovative store concepts. Furthermore, customer service tends to be comparatively below average.
New Zealand has a strong focus on shopping center retail. The dominant shopping mall format is department store anchored centers with national and international chains. The total shopping center retail stock is around 2 million square metres GLA and rising, as more international brands are expected to arrive in New Zealand.
Sylvia Park, New Zealand's largest shopping mall, currently attracts around 13 million shoppers per year with annual retail sales of more than $400 million and has big expansion plans for the coming years. Its owner, Kiwi Property, intends to attract larger international players leasing its stores. Kiwi Property communicated that the new space will incorporate at least one new department store as well as an expanded retail offer with new international brands.
New Zealand's department store business has continued to grow over the past few years, even if growth rates have shrunk somewhat as competition has grown fiercer. The latter is illustrated by H&J Smith taking over traditional department store Arthur Barnett, and by Kirkaldie & Stains with Aussie's David Jones opening its first outlet in New Zealand.
Key Department Stores in New Zealand
| Name | Description |
| --- | --- |
| Ballantynes | Two department stores in Christchurch, offering apparel, shoes, bags & accessories, beauty, children, home and more. |
| David Jones | Australian department store chain that recently opened its first store in New Zealand, offering apparel, shoes, bags & accessories, beauty, children, home & food, electrical and more. David Jones has taken over Kirkaldie & Stains department store. |
| Farmers | Chain with nearly 60 family stores that sell apparel, shoes, accessories, children, home, furniture, consumer electronics and more. |
| H&J Smith | Privately owned regional department store group with stores offering apparel, shoes, children, beauty, house & home etc. They have purchased the traditional Arthur Barnett department store. |
| Smith & Caughey's | Two exclusive family-owned department stores in Auckland that offer men's and women's fashion, cosmetics, fragrance, accessories, jewellery, fine foods, homeware and more. |
(Source: Brand Pilots)
New Zealand's key department stores are running concessions in various sectors such as homeware, fashion and jewellery. Entering the New Zealand market via concessions or shop-in-shop with distributors is therefore a valid option, in addition to franchising or entering the country directly.
The following overview shows some of the key distributors, along with the brands they represent in New Zealand.
Key Distributors in New Zealand
| Company | Background | Brand Distribution |
| --- | --- | --- |
| True Alliance | Established in 1982, True Alliance is one of the largest distributors in the Australian and New Zealand markets. | Ben Sherman, Coach, Lacoste, Lee, Nautica, Riders, Rockport, Speedo, Teva, The North Face, UGG and Wrangler. |
| GDL Accessories | Leading distributor of high-quality watch brands. GDL is the licensed distributor of these brands for Australia and New Zealand. GDL works closely with buyers and retailers within every channel from independent retailers to major department stores. | Hugo Boss, Lacoste, Tommy Hilfiger, Coach, Scuderia Ferrari, Jack Mason, Maserati. |
| Gazal Corporation Ltd. | Specialised in developing and building national and international brands in the apparel and fashion accessories industry. Gazal is a leading apparel supplier of casual wear, men's business shirts, intimate apparel and schoolwear. | Van Heusen, Calvin Klein (JV with underwear), Pierre Cardin, Nancy Ganz, Bisley, Bracks. |
| Accent Group | Established in 1988 to distribute and market global footwear and apparel brands into Australasia. Accent Group operates Vans and Skechers stores in New Zealand. | Replay, Skechers, Vans, Dr. Martens, Palladium, Reef, Stance. |
| Flair Industries | Leading apparel company in Australia. Key tailored apparel supplier to Myer, David Jones, Target and to major independent stores. From 1988 to 2003 Flair Industries established Hugo Boss in Australia in a joint venture with Hugo Boss AG. | Flair, Geoffrey Beene, Ted Baker London. |
(Source: Own Research)
To sum it up: New Zealand is a small but attractive market that offers untapped potential and a rather easy market entrance. Just keep an eye on retail costs such as wages and logistical costs, which may turn out higher than in Europe. But particularly when already considering an expansion to Australia, it is worth keeping New Zealand in mind too.
A final piece of advice from an insider: Kiwis are very proud of their country, and highly appreciate it when foreign brands and retailers include tributes to New Zealand in their store formats and visual merchandising!
---
About the Author:
Isabell Guidastri has worked with brands on their local and global brand distribution strategies, including many well-known global retail and branding powerhouses. She supports brands in their expansion and helps them find their footing in new markets. Traditional wholesale in Germany, brand distribution New Zealand and Australia, or franchise in Turkey are just a few of her recent virtual project travels. You can best reach her via email or read more of her work here.