Reaching a realistic assessment of Australia's brand distribution potential.
Six years after launching the brand in Australia, UK fast fashion retailer Topshop Australia is forced into administration.
Topshop operated nine stores in Australia (five of which were shut down in the past few weeks), 17 concessions in Myer department stores (all closed now) as well as an online business. Topshop Australia made annual sales worth $90m. And, while mother company Arcadia is trying to save the Australian operation with four remaining stores, Topshop's sales show that, with the right distribution model, a mid-market brand can grow its brand distribution in Australia to a $100m business.
Attractive Brand Distribution Australia
Don't let yourself be misled by Topshop's market issues, Australia is a key retail market in the APAC region. Its retail sales per capita are among the highest in the world. In fact, international brands, as well as retailers, continue their dynamic expansion into Australia.
Australia ranks 11th in CBRE's 2016 report 'How active are retailers globally', and 19% of the 150 surveyed international retailers and brands intend to open standalone stores in Australia. Local retail experts estimate that international brands and retailers currently only utilize a fourth of their expansion potential. Especially Sydney and Melbourne see strong demand from international brands and retailers entering the market. And the international companies already present are expanding towards the suburbs and into regional shopping centers.
Japanese Uniqlo will open its 13th store in Australia, and its fourth in Queensland (Westfield Chermside), by the end of 2017.
British premium fashion retailer Reiss, who entered the Australian market in 2016 and is running several concession stores at local department store David Jones, has just opened its third flagship store.
Dutch formal men's wear brand Suitsupply, as well as French Decathlon, are also planning to open their first flagship stores in Australia by the end of 2017.
What Does the Australian Retail Landscape Look Like?
The largest concentration of retail is located in the Southeast region of Australia. The top four retail destinations Sydney, Melbourne, Brisbane and Perth represent nearly 60% of the population. And even more so than around retail sales, an efficient brand distribution Australia is organized around these four key cities and their surroundings.
Shopping malls are the preferred place to shop for Australians, and international brands wanting to achieve a meaningful market position should develop local retail competence. Most of the shopping centers are owned by trusts such as Westfield, Centro, Colonial First State Retail, Charter Hall Retail, GPT, Stockland or Mirvac.
The role of department stores in Australia is shrinking (as in the rest of world), but at present, they continue to play an important role in building a strong local appearance. Depending on the retailer and brand, concession stores may be the way to go. If your brand value proposition is strong, but your budget for market entry is not huge, it may be a smart choice to start your brand distribution in Australia with a local department store chain.
A number of international brands enter the Australian market with their own operations. Some well-established global brands, however, trust the local expertise of experienced brand distributors. The following overview shows some of the key distributors, along with the brands they represent in Australia.
Overview Key Distributors in Australia
| Company | Background | Brand Distribution |
| --- | --- | --- |
| True Alliance | Established in 1982, True Alliance is one of the largest distributors in the Australian /New Zealand markets, operating around 70 retail stores and shops. | 7 for all mankind, Butterfly Twists, Coach, Lacoste, Lee, Nautica, Reebok, Riders, Rockport, Speedo, Teva, The North Face, UGG Australia and Wrangler. |
| GDL Accessories | Leading distributor of high quality watch brands. GDL is the officially licensed distributor of these brands for Australia and New Zealand. GDL works closely with buyers and retailers within every channel from independent retailers to major department stores. | Hugo Boss, Lacoste, Tommy Hilfiger, Juicy Couture, Ferrari, Kenneth Cole, Freestyle and Ted Baker. |
| Gazal Corporation Ltd. | Specialised in developing and building national and international brands in the apparel and fashion accessories industry. Gazal is a leading apparel supplier of casual wear, men's business shirts, intimate apparel and schoolwear. | Van Heusen, Calvin Klein (JV with underwear), Pierre Cardin, Body Nancy Ganz, Bisley, Midford and Bracks. |
| Accent Group | Established in 1988 to distribute and market global footwear and apparel brands into Australasia. Operate Vans and Skecher stores in New Zealand. | Dr. Martens, Palladium, Reef, Replay, Skechers, Stance, Vans and distribution rights for Timberland Australia |
| Flair Industries | Leading apparel company in Australia having several brands under license. From 1988 to 2003 they established Hugo Boss in Australia under a joint venture with Hugo Boss AG. | Ted Baker London, No Ordinary Designer Label |
(Source: Own Research)
Finding Your Brand's Footing in Australia
Brand distribution in Australia today is not different from most of the developed international markets. Local layback retail formats struggle with the increasing role of the internet and with internationally competitive brands and retailers. The current supply of retail space per capita is below that of other developed countries. But with increasing demand from international brands and retailers, the current shopping center pipeline forecasts additional space until 2021.
Given the strategic and economic importance of the market, it is not so much a question of whether your brand should operate in Australia, but of how to achieve a meaningful brand position. Without a doubt, your brand distribution needs to be multichannel-ready, needs to address traditional wholesale, shop in store, concession, partner stores, as well as online. Whether these need to be complemented by your own retail stores and factory outlets somewhat depends on the speed you are after and the investment risk you are willing to take.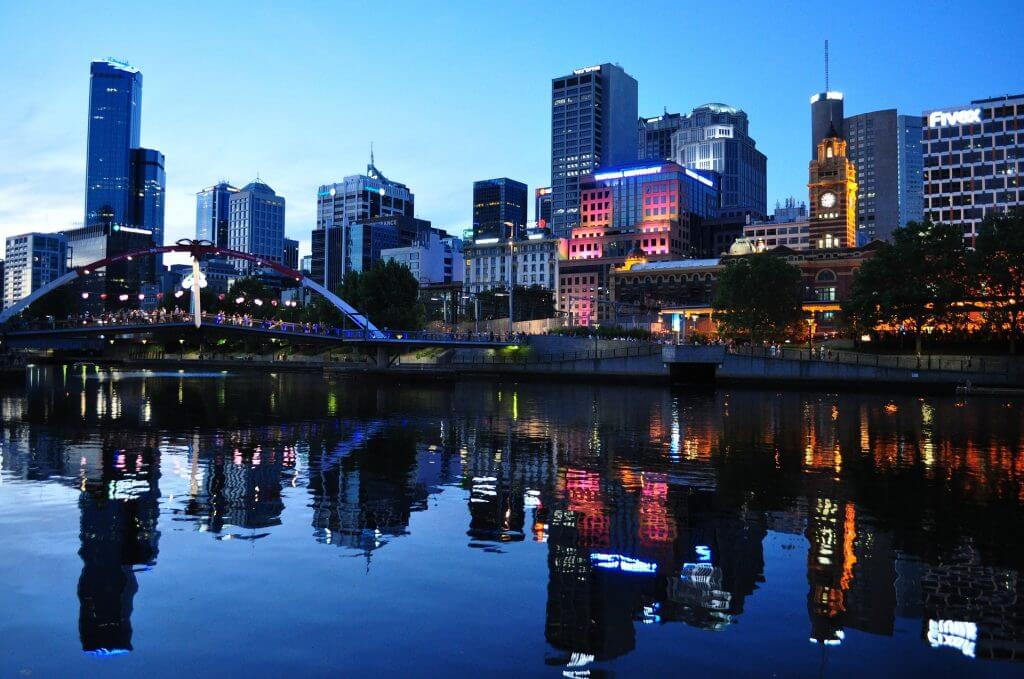 Having developed international brand market entry strategies for some years, including for the Australian market, I recommend moving wisely. If you are new to the market, prepare a good market study and take your time to review your options (see my previous post about what those are). Partnering with experienced local brand distributors, at least for some of your distribution channels, seems smart.
The possibly biggest danger of brand distribution Australia is that the market entry looks easy at first sight. Unlike South Korea or Mexico, both similar in market size, on the (retail) surface, Australia looks like a familiar Western market. This leads many international brands to neglect a careful assessment before entering the Australian market and sees them pay a high price for late learnings – just like the ones Topshop faces at present.
---
About the Author:
Isabell Guidastri has worked with brands on their local and global brand distribution strategies for most her professional life, including many well-known global powerhouses in branding and retail. Traditional wholesale in Germany, retail in Australia or franchise in Turkey were just some of her virtual project travels in the past 24 months. She has furthermore supported brands in their expansion and location finding process for new markets. You can reach her best by email or see more from her here.