Is your brand and retail management reading list up to date? We have a few suggestions on brand development, bestseller management, market expansion, online shopping and omnichannel retailing!
Over this past quarter, our contributors have explored a wide range of issues and questions the brand and retail industry faces. What does it really take to develop a successful brand? How has omnichannel retail changed your thinking about KPIs? What do empowered consumers expect from their online shopping experience? Is your bestseller management up to scratch? Have you ever considered expanding to the Benelux region?
Have a look at our latest curated selection of timely and thought-provoking brand and retail management reading:
Learn what KPIs help identify and manage bestsellers to make smart decisions that improve sell-through of consumer goods. By Heike Blank
A roundup of the three key factors of successful brand development: USP, the right people & lean processes.
By Alexander Gedat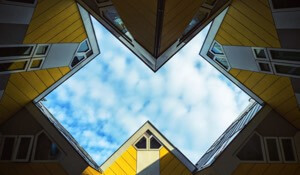 For brands who do their homework, the Benelux region holds great potential for retail expansion. By Isabell Guidastri
What KPI best measures omnichannel retail? Look beyond the numbers to overcome profit centre logic.
By Guido Schild
Consumers & brands are over the old 'scroll and buy' experience, read about the latest trends they favour instead.
By Thomas Schwartz-Dreyfus
We hope you will find some fresh ideas and food for thought on longstanding issues among our quarterly favourites. One sure fire way to never miss out on our upcoming articles about brand strategy, market analysis, unique stores or best practice case studies is subscribing to the Brand Growth Inspiration. We're more than happy to deliver our 'weekly dose of inspiration' for your brand and retail management reading list straight to your inbox.

Print, mail or save for later inspiration