While most brands and retailers are building and expanding their online stores, Amazon is investing in brick & mortar: a surprising update on Amazon's omnichannel retail status.
Let's imagine for a moment that you're running a billion-dollar brand. Last year's net expansion of stores was negative (not counting a recent acquisition) and your share in online sales remains below 5%. Can you already feel how analysts and journalists rip you to shreds over your unconvincing omnichannel retailing?
If your name happens to be Amazon, however, analysts, journalists and consumers alike will let you get away with so little brick & mortar and omnichannel retail.
Seems unfair? Perhaps. But this just goes to demonstrate how upside down the current market is. But, let's see how Amazon fares in omnichannel retail.
Amazon's Omnichannel Retail Formats in 2018
I shared a first in-depth analysis on Amazon omnichannel retail last year, and the twelve-month progress in stores & formats is telling: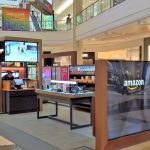 Pop-up Kiosk: Amazon's largest network of own retail
Amazon's pop-ups are around 20m² in size and present a snapshot of Amazon's own consumer technology: Alexa-powered Echo speakers, various Kindle models, and Fire TV. The stores' appearance is similar to other consumer electronic pop-ups, but you can buy and take home. Launched in November 2013, Amazon's store locator currently shows 66 pop-up locations across the US. That is twice the number of locations compared to summer last year, but fewer than at the end of 2017. Considering that Amazon's own hardware is their overall bestseller, the pop-ups don't yet indicate a strong retail commitment.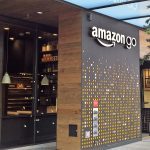 Amazon Go: opened to the public in January 2018 (a year later than planned)
Amazon's Go is a 180m² convenience pilot store in downtown Seattle. The store launch was highly promoted in Dec. 2016, but the technology needed another year to deliver a superior 'Just-Walk-Out' shopping experience. Despite predictions to the contrary from retail pundits, the technology works for even the most critical of consumers.
So, is this state-of-the-art omnichannel retailing? Hardly. While you can preview items online, you cannot order anything for pick-up like Japanese convenience stores have been offering for close to 20 years. And there are other limitations too. As Amazon indicated, they don't plan to implement camera monitored shopping to larger retail such as Whole Foods. It remains unclear whether the pilot will have a wider rollout.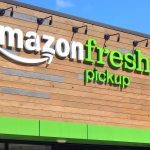 Amazon Fresh Pickup: launched May 2017 and already shrinking
Amazon Fresh Pickups are local food and grocery warehouses, and consumer pick-up locations for online orders. Unlike your local supermarket, Amazon Fresh doesn't allow adding items to the basket, when picking up from the warehouse. Being local warehouses, Amazon Fresh locations also struggle to provide consumers with the same wide assortment they are used to when ordering online to ship home. Consumers complain that the Amazon omnichannel retail experience is not seamless.
It didn't come as a complete surprise when Amazon announced the closure of locations in at least five states. How many have closed or how many are left is unclear. That said, I find it hard to believe that only 2 locations remain, which is what the store locator currently claims. It seems like more of what we have seen before: the online giant thrives with superior online consumer experiences but continues to be rather basic in the Amazon omnichannel retail services.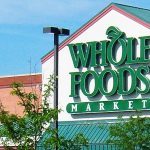 Whole Foods: acquired August 2017
As expected, this turns out to be a challenging integration and both parties still need to learn to get along. Most telling in many ways is Amazon's involvement in Whole Foods pricing & online services. As with all post-merger integration, only time will show whether Amazon succeeds in transforming this acquisition into a 3D Amazon omnichannel retail experience. Or will Whole Foods maintain its own DNA, and become just another supermarket arriving in online distribution?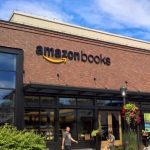 Amazon Book Stores: launched 2015 and expanding slowly
With the exception of four new US stores in 12 months, not much news to report on this front. But that may be a statement in and of itself; despite other strategic priorities, Amazon continues to expand its very own retail core and learns brick & mortar book retail.
I reported last year on zero Amazon omnichannel retail in the bookstores. Three years into the making, the stores finally have a landing page, a basic store locator and their own marketing events, thus creating basic consumer experience.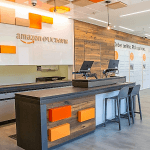 Amazon Campus POS: launched February 2015, vanished 2018?
I should probably stop reviewing Amazon's university service points, as it seems Amazon stopped promoting new openings. Without PR and a store locator it is hard to tell what's going on. Or perhaps there is an indication, the latest service points where rather locker boxes than service points.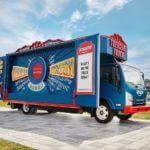 Amazon Treasure Trucks: launched 2016 and fast expanding (even internationally)
More rubber & road than brick & mortar, this rolling retail format merits mention in terms of Amazon omnichannel strategy. Amazon's pilot with pop-up trucks is expanding. Possibly more than any other Amazon retail format, these trucks are omnichannel retail. Loaded with daily deals of an ever-changing assortment, they pop up at new locations every day. Registered customers receive notifications about the next day's location and special offers. Jeff Bezos describes 'Treasure Trucks' as 2017 milestone, and reports that they "…expanded from a single truck in Seattle to a fleet of 35 trucks across 25 U.S. cities and 12 U.K. cities…", which makes it Amazon's fastest expanding 'retail' format.
In a way, the trucks are a 21st-century incarnation of the travelling market trader. But they are also an innovative way of providing Amazon Prime Day offers offline and every day. Unique innovative Amazon omnichannel retail in action!
Wrapping Up Amazon's Omni Channel Retail Services
Delays in store openings, location closures, retail trucks, and a Whole Foods CEO reporting post-merger struggles don't sound like a particularly successful evolution into brick & mortar retail. Twelve-month expansion track record and the Amazon omnichannel retail experience (or ongoing lack thereof) don't improve upon that impression.
You may even be relieved that Amazon's expansion into brick & mortar doesn't look all that different from your own struggles with expanding online. But who says that Amazon has really been serious about omnichannel services so far? What if Amazon has just been toying with the idea of omnichannel retail and what we're witnessing are their experiments along the way?
Either way, consumers don't seem to mind very much. Like analysts and journalists, they remain enamoured even the stores despite the online giant's less than convincing omnichannel retail services. And those are likely the very same consumers who are ready to complain about 'traditional' retailers with imperfect store locators or lacking click & collect services.
Does this seem fair? No. But market researchers will let you know, it's not out of the ordinary either. We don't judge based on facts, we judge by expectation. 'New economy' brands, receive consumer patience when omnichannel retail services are underdeveloped.
If there is a key takeaway to be had from Amazon's 2017/18 retail expansion, it's that Amazon Go delivers truly innovative brick & mortar retail. Even if it's unlikely that we will see many more Amazon Go stores open in the next 5 years, we witness advanced brick & mortar technology and a superior consumer experience. Whether this was a playful experiment or a serious retail test, only time will tell.
Whatever happens in the meantime, the Amazon omnichannel services is likely to prevail in the end. Will that happen next year, will it be in shape of the retail formats we are currently seeing? Unlikely on both fronts. But you better get prepared to excel in your own omnichannel retail to convince consumers, analysts and journalist before Amazon gets there too.
---
About the author:
Guido admits to being a loyal Amazon online (need) shopper. But when looking for good omnichannel retail services, he turns to other brands and retailers. Get in touch with Guido via email to talk about your own omnichannel strategy and read more of his work here.