Brand Growth Inspiration is a blog of and for the lifestyle brand industry that shares know-how and inspiration on growing  brands. The blog is self-organised by a small team of curators, not for profit, and solely based on the personal engagement of its curators and contributing authors.
We are constantly on the lookout for new motivated authors, brand and retail managers alike, to share their experience with our readers.
TORBEN VALSTED

Torben Valsted is an international 'Business Imagineer' focused on building growth-unleashing relationships in symbiosis between commercial understanding and consumer-centric insights. Torben has been a transformational leader and growth architect for Nike, Nestlé and Carlsberg.
Read his work here or connect with him on LinkedIn.
RUDOLF BARTELS
Rudolf Bartels has cultivated a passion for efficient retail operations throughout his entire retail management life. Keeping stores simple, smooth, cost efficient and profitable was almost like a religion to him. Today, when coaching retailers, he feels with store managers, but also sees an opportunity to re-invent retail. Read his work here or connect with him on LinkedIn.
AGUSTIN CAPRILE
Agustin Caprile is an expert in buying and sourcing who has worked for top European fashion retail brands for 15+ years and has extensive global experience in the textile production industry. He is passionate about elevating the apparel business to higher levels of quality and consumer respect.
Read his work here or connect with him on LinkedIn.
YOON WAI LEONG

Wai Leong Yoon is a seasoned consumer goods and brand expert for China and South East Asia. Looking back on a rich career as manager and consultant, he now focusses on coaching selected consumer goods companies to maintain their growth in post Covid-19 times. Read his articles here or connect with him on LinkedIn.
VALERIE DICHTL
Valerie Dichtl has been responsible for fashion buying (Amazon), selling via marketplaces and online wholesale for 9 years. Combining her experience from brand site, online retail and consulting in the fashion industry, she supports brands in defining and implementing their online sales strategy. She helps brands sell independently from wholesale on online fashion marketplaces and enables the needed knowledge. Read more from her here or connect with her on LinkedIn.
ALES KERNJAK
For 25+ years, some of the world's biggest brands like Aesop, PUMA and Timberland have worked with Ales Kernjak for his passion for creativity and ability to deliver results. He creates rich, meaningful 360° brand experience moments, authentic storytelling and consumer engagement reflective of today's consumers need and tomorrow's desire. Learn more about his agency, AK Brand Experience here.
JOHN ENSMINGER
With 25+ years in the sports and fashion industry across the United States, Europe and Asia, John Ensminger, founder of Everest Consulting LLC, has worked with leading brands including Nike, The North Face, K2 Sports and Carhartt to develop breakthrough, actionable strategies that strengthen their brand position and drive growth and profitability. Read his posts here or connect with him on LinkedIn.
NORBERT STEINKE
Norbert Steinke is a true retail addict. Over his career he has touched on a wide range of product categories, worked for family businesses as well as for investors, from the shop floor all the way to executive management. Today Norbert is a consultant and advisor to investors and CEOs in the retail industry. Read his posts here or connect with him on LinkedIn.
ROOSMARIJN DE ROOIJ
Roosmarijn de Rooij is a strategy consultant in the fashion & lifestyle industry and focusses on process optimisation. She started off her career in finance and then worked in leading positions at a department store for several years before starting her own business. She is very passionate about restructuring brands and retailers to get them ready for the future. Read her posts here or connect with her on LinkedIn.
HAGEN SEIDEL
Hagen Seidel is chief correspondent at TextilWirtschaft, the leading German trade publication for the fashion industry. In addition to his work at TextilWirtschaft, Hagen Seidel is the author of business books, for instance about the decline of Karstadt-Quelle ('Arcandors Absturz') or about the sensational founding years of Zalando ('Schrei vor Glück'). Read his posts here or connect with him on LinkedIn.
CHRISTIAN STOLL
With 25+ years in the sports & fashion industry, Christian Stoll is an international expert in wholesale and retail and in the implementation of exciting brands for premium consumers. Having seen many game changes in his career, he suspects there lies a chance in every crisis.
Read Christian's posts here or connect with him on LinkedIn.
MAXIMILIAN GELLERT (Curator)
Maximilian Gellert is passionate about transforming digital technologies into pragmatic every-day solutions for retailers. Combining consulting experience with industry functions in premium apparel and online grocery, he supports retailers and etailers in their digital challenges and last mile innovation.
Read Max' posts here or connect with him on LinkedIn.
ALEXANDER GEDAT
Alexander Gedat has successfully grown brands for over two decades, until recently as the CEO of Marc O'Polo. He currently builds on his extensive expertise in business strategy, sustainable growth and leadership to coach fashion brands in their brand development.
Read his posts here or connect with Alexander on LinkedIn.
GAVIN BROWN
Gavin grew up far from anywhere, longing to own the stuff featured at the back of magazines like MAD, SHOOT! and NME. Today, he channels his lost childhood and 20+ years in brand and licensing management into helping European companies appeal to consumers' urge to own. Read his posts here or learn more about brand innovation via his monthly newsletter.
 ..
THOMAS SCHWARTZ-DREYFUS
Thomas specializes in e-commerce. After a tenure at Amazon Fashion he launched his own company, love the brands, to help brands build stronger independent e-commerce businesses while keeping the connection with their customers alive and strong.
Read Thomas' articles here or connect with him on LinkedIn.
ARVIND SINGHAL
Arvind is Chairman and Managing Director of Technopak, one of India's leading management consulting firms advising across a wide range of sectors, including retail, fashion, textiles and apparel or education. He has previously written columns for the Business Standard and the Economic Times.
Read his posts here, or connect with him on LinkedIn.
MAURITZ SCHILD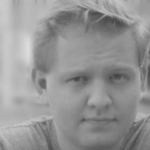 Mauritz is a recent graduate of Grenoble Ecole de Management in France with a passion for all things digital. During his studies, he specialized in analytics in digital markets. He has worked at an e-commerce start-up in Kuala Lumpur and a multi-brand US corporation in Switzerland.
Read Mauritz' posts here or onnect with him on LinkedIn.
KEN GUNN
Ken Gunn is Managing Director at FSP and looks back on 30+ years of experience in retail property. He uses his deep understanding of consumer habits and retail centers to help clients realise the true potential of their shopping center investments. He is an authority on Designer Outlet Centres and has worked on 100+ outlet projects across 30 countries. Read his posts here or connect on LinkedIn.
SILKE LINSENMAIER
Silke is an expert on women as a target group, innovative retail concepts, emotional store-selling and time-management across all sales channels. She is the head of a future-oriented retail task force developing marketplaces for women. Silke has 25 years of professional experience in the fashion industry, experience in the development of brands, and in restructuring. Read Silke's posts here or connect with her on LinkedIn.
ISABELLA LADINES
Isabella is a retail and brand product management professional in the fashion industry, with a passion for underwear, accessory and lifestyle businesses. After 20+ years in leading positions in brand and retail companies, she now consults and coaches companies on how to truly fulfill their female customers' expectations. Read Isabella's posts here or connect with her on LinkedIn.
CHRISTOPH MAUSE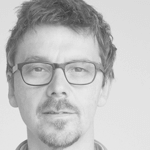 Christoph Mause likes to call himself a digital immigrant, even though he started his own digital business in the 1980s, pre-internet. He successfully established one of the leading European digital agencies ecx.io, which he sold to IBM in 2016. He's one of the digital weirdos and is currently focussed on the effects of digitalisation on our society. Read Christoph's posts here or connect with him on LinkedIn.
URBAN PLATTES
Urban is a passionate retail real estate professional with broad executive management experience in retail real estate. Urban's specialty is project development and equity structuring. His focus is on all aspects of the leasing portfolio management of brick & mortar retail.
Read hisposts here or connect with him on LinkedIn.
CATE TROTTER
Cate is Founder and Head of Trends at Insider Trends, a leading London-based retail futures agency helping global brands create world-leading and profitable retail spaces. She has helped brands such as Chanel, Galeries Lafayette, Marks & Spencer, Samsung, House of Fraser, Lego or EE create world-leading retail ecosystems. Read her posts here or connect with her on LinkedIn.
JÜRGEN MÜLLER
Jürgen is the founder and CEO of Suits. Executive Search, a recruitment consultancy for top management and executive positions in lifestyle industries. His expertise spans design and product management, procurement, supply chain management, marketing communication and distribution in retail, wholesale and e-commerce. Read his posts here or follow his own blog Profashionals.
ANDREAS KLOTZ
Andreas Klotz is an experienced CFO with a proven track record in change management as well as performance improvement. He has significant experience in working with large, internationally well-known brands – public, privately owned and PE backed.
Read Andreas' posts here or connect with him on LinkedIn.
CHRISTOPH BERENDES (Curator)
Christoph is a consultant, focusing on strategy development and process optimisation for fashion brands and retailers. He has more than 15 years experience as a consultant, line manager in the sports wear industry, and as an e-commerce entrepreneur. He currently helps digital distribution agency onQuality grow. Read Christoph's contributions here or connect with him on LinkedIn.
HEIKE BLANK (Founding Curator)
Heike has held executive positions for international multibrand & multichannel organisations for 10+ years. With a focus on brand retail and retail partnering, Heike has worked in 25+ countries and now uses this vast experience to support brands in successfully developing and bringing to life their international distribution strategies. Read Heike's contributions here or connect with her on LinkedIn.
ISABELL GUIDASTRI (Founding Curator)
Isabell is a consultant with 20+ years of experience in international fashion and beauty brands. She has worked with global powerhouses in branding and retail and her focus is on local and global distribution strategies. Multilingual with an international mind-set, Isabell commutes between Germany and Italy, enjoying the best of both countries. Read Isabell's posts here or connect with her on LinkedIn.
ALEXANDER VON KEYSERLINGK (Founding Curator)
Alexander's expertise is based on 25+ years of operational retail management and consulting for fashion & lifestyle brands. His specialty is the translation of great brands into unique store concepts. He's a keynote speaker, founder and editor of the Slowretail Blog, and occasional guest lecturer at the Academy of Fashion and Design in Germany. Read Alexander's posts here or connect with him on LinkedIn.
GUIDO SCHILD (Curator)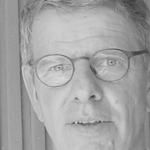 Guido is a brand & retail manager with 25+ years of experience. He has assisted entrepreneurs and managers across Europe, Asia and the Middle East in successfully growing their brand distribution. He is currently working on his book on global best practices for brand growth management and continues to coach brands in their strategic growth. Read Guido's posts here, or connect with him on LinkedIn
If you can imagine contributing your own brand growth inspiration to this blog, we would love to welcome you as a contributing author. Get in touch with one of our curators or email us. We look forward to discussing your ideas and helping you to distribute your article successfully.
Your Brand Growth Inspiration Team